helenhigginsceramics
Back to Shop
Aviator Hare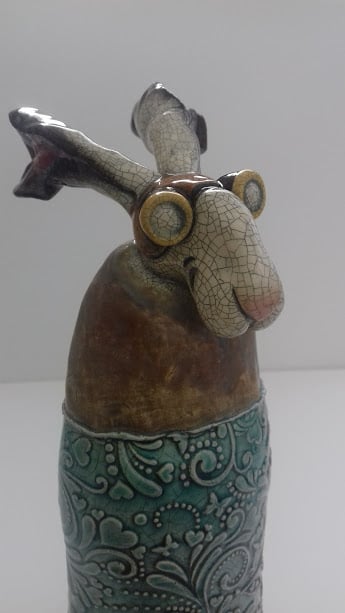 £

145.00
/ Coming soon
Ceramic hare ornament. Unique, hand made and one of a kind.
25cm tall (approx), glazed, white earthenware.
Hare wears leather flying jacket, helmet and goggles and has 'expressive' ears blowing in the wind, (as a silk scarf would!)
Mounted on floral embossed base, glazed in 'Raku effect' crackle glaze.
Hand-made using slab, pinch and modeling construction methods.
All works are original and 'one offs', however I can remake any work similar or to your requirements to order. This usually takes up to 3 weeks to complete.